Strategy & Values
The KION 2027 strategy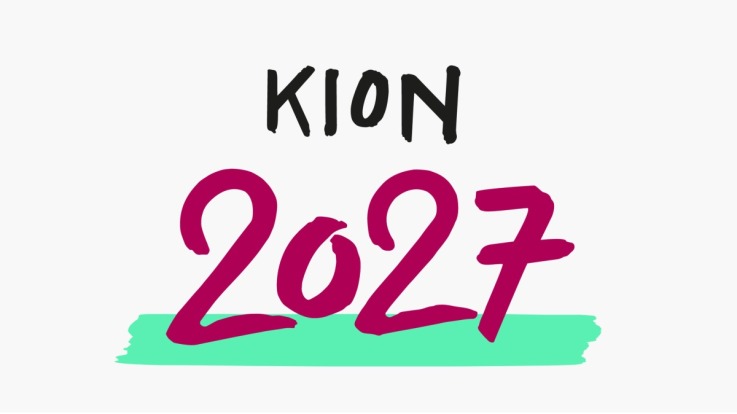 The KION 2027 strategy provides the direction of our ongoing strategic development. Our strategy aligns the KION Group's full range of intralogistics products and services with the needs of the respective customer industries. Our strategy also defines targets for profitable growth, and KION's ambition is to grow faster than the market.
Our objective
We are the global leader in understanding our customers' intralogistics and supply chain needs and providing the right sustainable solutions, today and in the future.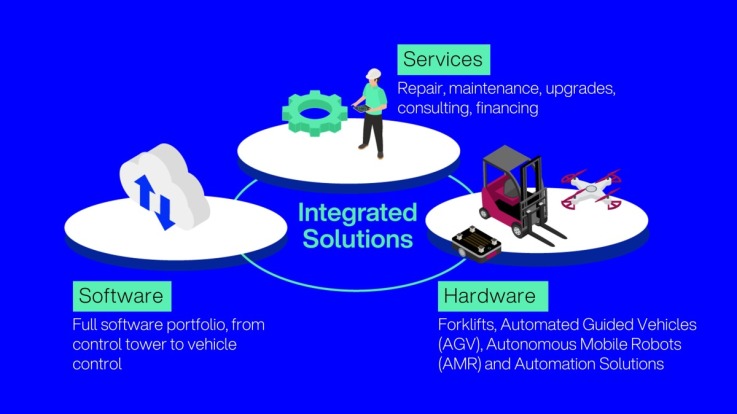 Everything from a single source
The focus of the "KION 2027" strategy is on combining the hardware, software and services of our brands to create integrated solutions.
Whether fully automated warehouses for major global customers or flexible work equipment for craft businesses - the KION brands Dematic, Linde Material Handling, STILL and Baoli offer the entire spectrum of products and services. The offerings of our brands complement each other and can be combined with each other.
Our foundation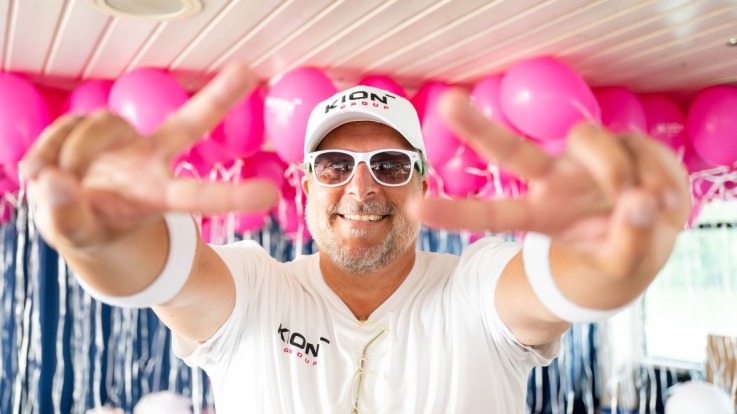 The six fields of action of our strategy
The KION Group's entrepreneurial activities are focused on creating added value for our customers. The right solution is always a holistic and sustainable approach. We measure ourselves by the satisfaction of our customers - and are guided by the following "fields of action":
Multi-branded Go-to-Market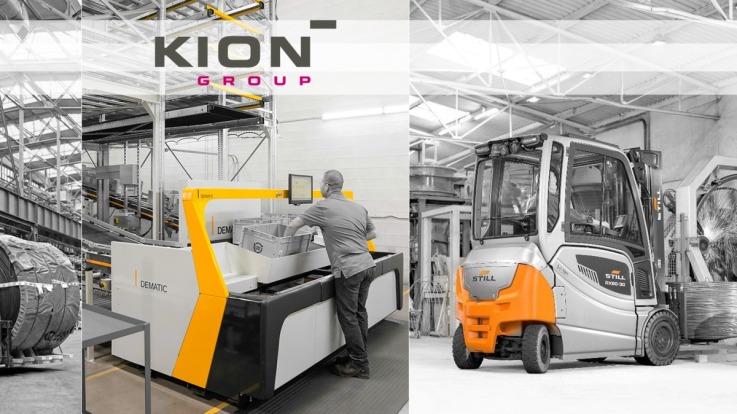 We think holistically and across brands. Whether Dematic , Linde Material Handling , STILL or Baoli : the offerings of our brands complement each other seamlessly. Together with our customers, we select the most suitable combination from our entire portfolio.
In the area of connected trucks and autonomous mobile robots (AMR), cross-brand solutions are being further developed. This also includes a common software platform and integrated service.
Regions-specific growth plans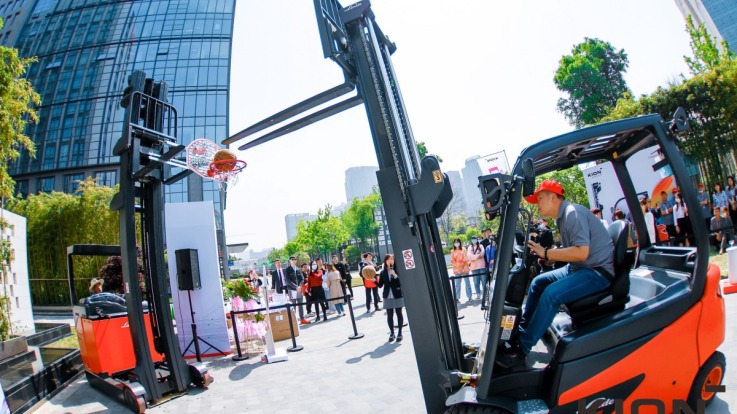 KION is represented on all continents and offers hardware, software and service all over the world.
With a view to ensuring the greatest possible proximity to customers, the targeted regional growth will be achieved by strengthening local production capacity and further expanding the sales and service network.
Due to the existing high market penetration in Europe, the APAC and Americas regions will be the focus of growth.
In Jinan (China), an additional KION Group plant has been producing counterbalanced trucks since 2022; another plant for supply chain solutions is also to be built there. In the North American market, the Industrial Trucks & Services segment's market presence is to be significantly increased by further expanding production and marketing capacity.
Sustainability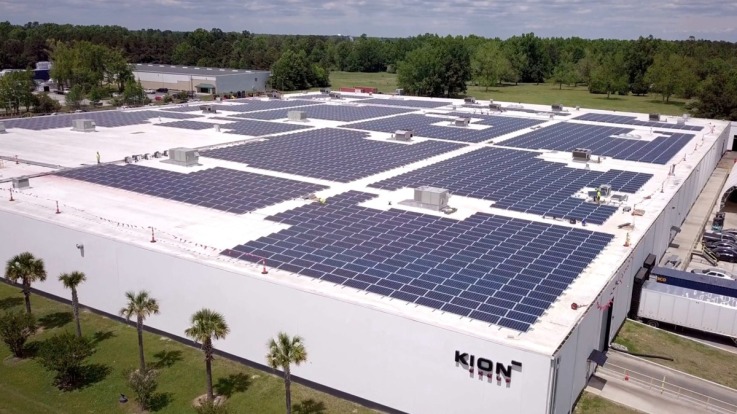 Striving for sustainability is a crucial factor in protecting the environment, but also in achieving our corporate goals and the requirements set by our customers.
KION's sustainable approach is reflected in its efforts to provide products that are as environmentally friendly and safe as possible, production processes that protect the climate and the environment, and a safe and non-discriminatory working environment.
One focus here is on the further development of energy-efficient solutions - for example, through the new and further development of innovative drive concepts ranging from internal combustion engines to various electric drives and fuel cells.
Further information in our Sustainability area
Automation & Software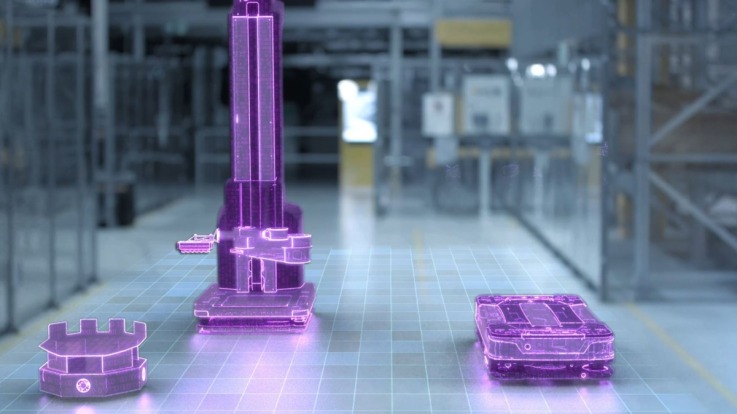 We support our customers in optimizing their intralogistics processes. Modern processes increasingly involve automation and software. The aim is to move goods faster, more efficiently and more easily - while reducing costs.
The KION Group drives customer-specific and scalable solutions for different customer requirements - from individual forklifts to automated warehouse technology equipment to fully automated large-scale warehouses.
At the same time, we are working on integrating our solutions seamlessly into our customers' existing digital processes. To this end, we are working intensively on topics such as cloud innovations, artificial intelligence and machine learning.
Performance & Agility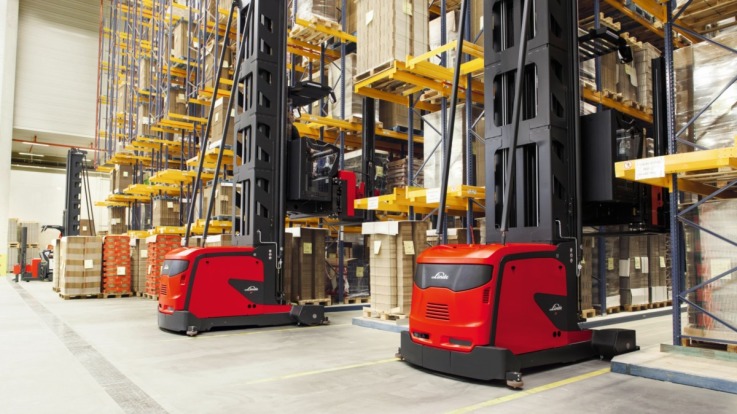 Reliability and safety are our top priorities: our products and services are always ready for use. We also offer a high level of flexibility and agility in the supply chain with end-to-end solutions - this includes consulting, planning, installation and maintenance.
The KION Group is working to harmonize the process, data and system landscape across the Group and across functions in order to make even better use of economies of scale and to be able to scale new solutions even more effectively across the Group.
In the Industrial Trucks & Services segment, the focus is on developing a global platform for the value segment. The Supply Chain Solutions segment is driving forward the scalability of products and solutions, in particular through the further development of subsystems and standard modules.
Values, People and Leadership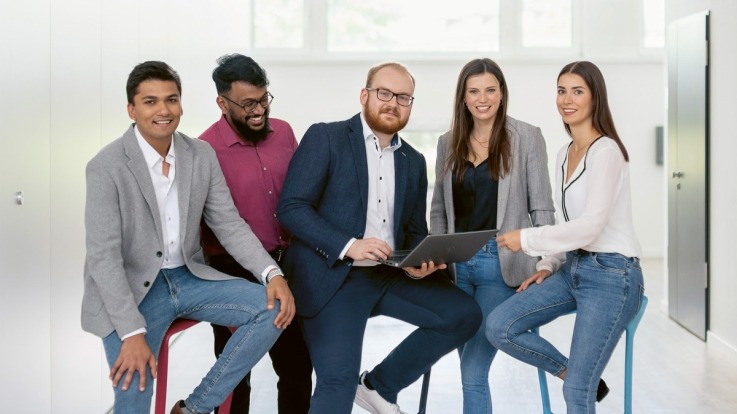 We play a leading role in our industry. This applies not only to technologies, but also to our dealings with each other - be it with colleagues, managers, employees, customers, suppliers or applicants.
Our behavior is guided by our group values: Integrity, Collaboration, Courage and Excellence.
Our shared KION Group values
As a pioneer in our sector, it is important to us to be a role model, both internally and externally. Our corporate values – integrity, collaboration, courage, excellence – play a crucial role in this and influence our individual behavior and our interactions with colleagues, superiors, employees, customers, suppliers, and applicants.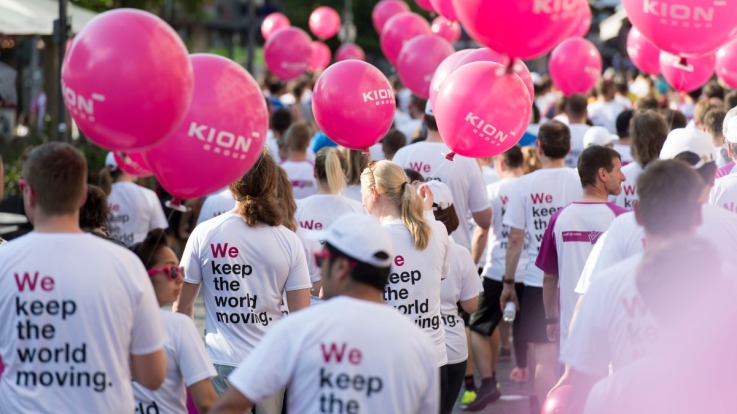 Over 1,000 employees were consulted during the development of our shared values. Colleagues at all hierarchical levels and across all business units and regions were involved in the survey. This is how we ensured that our values reflect the entire KION Group. We firmly believe that this is the only way to ensure that our values are and remain an integral part of our everyday work.